With
Game of Thrones
Season 6
about to start filming, all eyes are on Belfast, waiting for
Kit Harington
to show up at the movie location. Well, now that big day has reportedly come — but does that mean
Jon Snow
lives after all?
Let's start with the evidence that Kit is back in Belfast, where the
Game of Thrones
cast is currently
gathering for table reads of the Season 6 scripts
. One fan told
Watchers on the Wall
they'd been on a flight to Belfast with Kit, and gave this photo as evidence. You can't see his face clearly, but it certainly looks like it could be him. What's more,
Variety
points out he was spotted carrying a similar bag recently.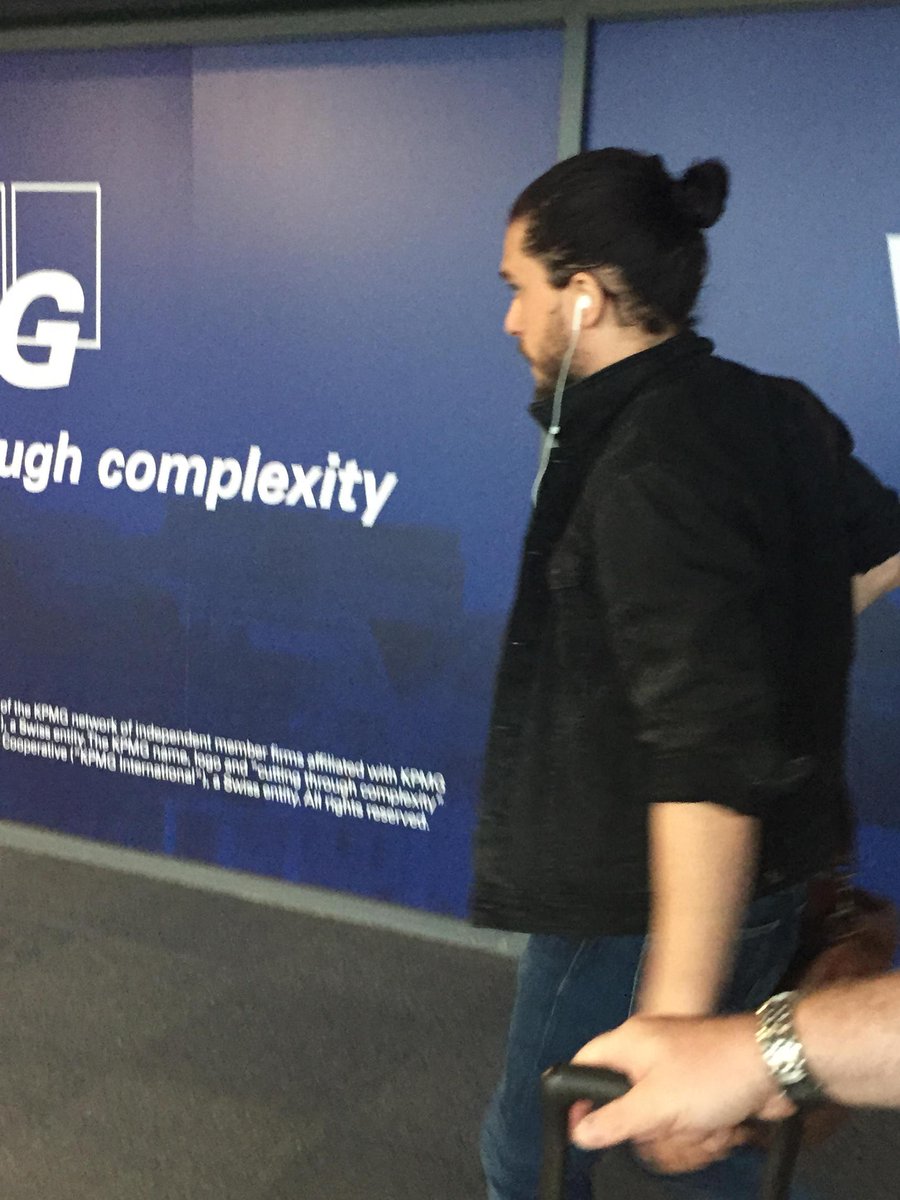 OK, so let's say Kit is back in Belfast. Does that mean Jon Snow definitely lives? Well, of course not. Maybe he's there to film a funeral scene, like Charles Dance (Tywin) last season. Maybe he just missed the cast and decided to stop by and say hello. We hear Belfast is lovely, maybe he just fancied a visit?
On the other hand,
Melisandre
herself,
Carice van Houten
, recently dished that
she doesn't think Jon is gone for good
, which certainly adds fuel to the "Melisandre is totally going to raise Jon from the dead" theory.
Plus there's the fact Kit
still
appears to be sporting those long Jon Snow locks he's claimed to hate in the past. Why keep the hair if the role is really done? We don't know anything for sure, but it's definitely starting to feel like Jon Snow coming back to life is just the worst kept secret in
Game of Thrones
history.
Source:
Here